EMERGENCY MANAGEMENT TEAM
Emergency Management is a division of University Safety, which is led by the Chief Safety Officer. Learn more about University Safety
here.
---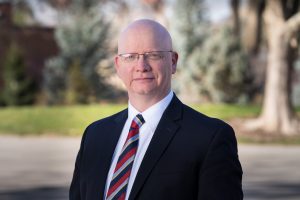 Stuart Moffatt
Interim Director of Emergency Management
Stuart oversees the U's Emergency Management division. He served as the associate director of Emergency Management for the University of Utah for a decade, facilitating and coordinating operational responses, as well as emergency planning, training, and exercises. He holds a Certified Emergency Manager (CEM) designation from the International Association of Emergency Managers (IAEM) and has served as a regional representative for the IAEM University and College Caucus. Stuart has been an active participant in the Utah Emergency Management Association (UEMA) as a member, board member and conference speaker. He holds an honors bachelor's degree in disaster management from the University of Utah.
801-213-1090
stuart.moffatt@utah.edu
S.J. Quinney College of Law Building, Room 4220
383 S University St. Salt Lake City, UT 84112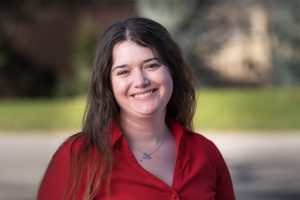 Shelby Horning
Emergency Management Specialist
Shelby joined the University of Utah Emergency Management team in February of 2020. During the University's response to COVID-19, Shelby has been an integral leader in emergency operations and planning. She served over seven years in the U.S. Army, specializing in recovery operations. Shelby carries five years of medical first response experience as an AEMT working for the Brigham City Fire Department. Before arriving at the U, Shelby worked private security for Westinghouse and Goldman Sachs. Shelby has a BA in Emergency and Disaster Management.
801- 213-1089
shelby.horning@utah.edu
S.J. Quinney College of Law Building, Room 4220
383 S University St. Salt Lake City, UT 84112