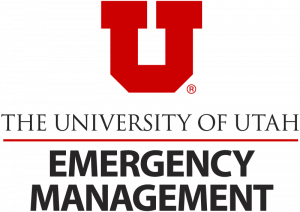 EMERGENCY MANAGEMENT TEAM
Emergency Management is a division of the Department of Public Safety, which is led by the Chief Safety Officer. The division has the critical task of planning, training, exercising and preparing the U community and the environment for all kinds of crises. Emergency Management is responsible for facilitating partnerships with many organizations across the campus community that experience downstream consequences, such as Student Affairs, Academic Affairs, Facilities Management, Public Safety, Housing & Residential Education, among others.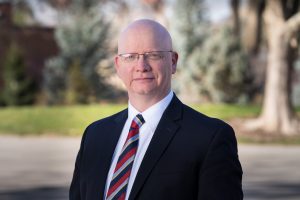 Stuart Moffatt
Director of Emergency Management
Stuart directs the U's Emergency Management division. He served as the associate director of Emergency Management for the University of Utah for a decade, facilitating and coordinating operational responses, as well as emergency planning, training, and exercises. He holds a Certified Emergency Manager (CEM) designation from the International Association of Emergency Managers (IAEM) and is currently in the first of a three-year term with the IAEM University and College Caucus (secretary in 2023, vice-chair in 2024 and chair in 2025). Stuart has been an active participant in the Utah Emergency Management Association (UEMA) as a member, board member and conference speaker. He holds an honors bachelor's degree in disaster management from the University of Utah.
801-870-9276
stuart.moffatt@utah.edu
Department of Public Safety
1658 East 500 South
Salt Lake City, UT 8410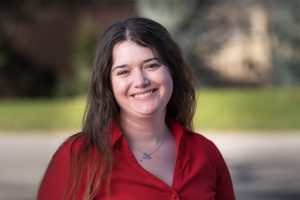 Stormy Sideria
Emergency Management Specialist
Stormy joined the University of Utah Emergency Management team in February of 2020. During the University's response to COVID-19, Stormy was an integral leader in emergency operations and planning. She served over seven years in the U.S. Army, specializing in recovery operations. Stormy carries five years of medical first response experience as an AEMT working for the Brigham City Fire Department. Before arriving at the U, Stormy worked private security for Westinghouse and Goldman Sachs. Stormy has a BA in emergency and disaster management.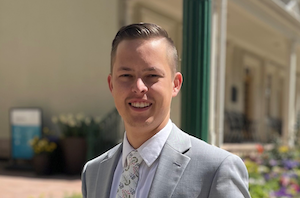 Taylor Wilson
Emergency Management Specialist
Taylor joined the University of Utah Emergency Management team in November of 2021. Before coming to the U, Taylor worked as an Office of Homeland Security and Emergency Management COVID-19 Intern in Killeen, Texas. He specialized in the response and mitigation of COVID-19 and Testing and Vaccine Clinics. Taylor has first-hand emergency response experience after responding to Hurricane Harvey, Winter Storm Uri, and the Bastrop Complex Level Fire. He holds a bachelor's degree in emergency services administration with an emphasis in emergency leadership.