EARTHQUAKE PREPAREDNESS
---
We live in earthquake country and should what to do BEFORE, DURING and AFTER an earthquake
AFTER AN EARTHQUAKE
Check for injuries for you and others.
If you can, EVACUATE the building. Aftershocks can cause further damage.
Provide care and basic needs for yourself, family members, and others at your location.
Check in with your emergency contacts, including your supervisor.
On campus, proceed to an Emergency Assembly Point. In other places, report to a family meeting place or rally point.
Pay attention to Campus Alerts, which may direct you to an evacuation center.
EARTHQUAKE RESPONSE
---
WHAT TO DO DURING AN EARTHQUAKE
DROP!

 Immediately drop to the floor or ground so the shaking doesn't throw you to the ground and cause an injury.
COVER!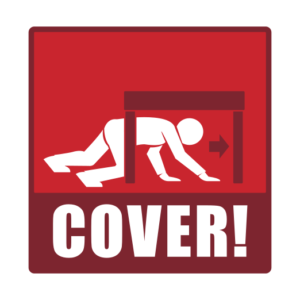 Crawl to a location providing cover over head, such as a desk, table, or chair. If nothing is available, use your arms to cover your head.
HOLD ON!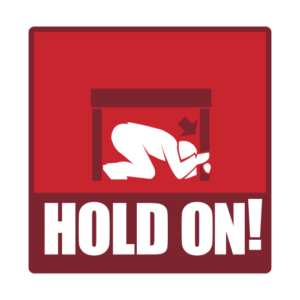 Hold on to a leg of the furniture until the shaking stops.
EVACUATE!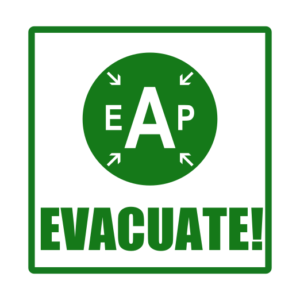 Once the shaking stops, evacuate the building. Check for injuries. Reach out to your emergency contacts.
If You're Near a Sturdy Desk or Table (Earthquake Safety Video Series)